Viktorina's Links For Kids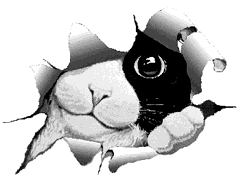 Viktorina Recommends these WebSites
for your Children:
Soundclips by the Bowen Family
The alphabet in color - for very young kiddies
Kid's Art - for very young kiddies
The Story of Alice in Wonderland
Bedtime Stories for Kids of All Ages
Short Stories about Scientists
The Starlight Children's Foundation Brighten the lives of sick kids
Costumes4Kids.com - Children's Halloween Costumes



Pokémon Store!!!
(Ask Your Parents First)
See the World's Biggest Toybox!!!
(Ask Your Parents First)
Check This Great Online Toystore!!!
(Ask Your Parents First)
Birthday supplies for kids and adults, plus wedding decorations and supplies, baby shower, and anniversary.
Our party store, PartySuppliesWorld.com, includes luau party supplies and many other party favors,
pinatas and decorations for rock n roll, casino, graduation and many other special occasions.
Birthday Party World - Kids's Birthday Party Supplies
Birthday party supplies & party invitations plus party favors, children's
birthday party games and character birthday party themes at competively discounted
prices!
KPW.net - Party Places & Entertainers
Find birthday party entertainment, locations & rentals in your area. Our directory lists clowns, magicians, face painters and more. We'll also help you find great locations & party places, too!
Viktorina's Great Game Site Picks:
Fun Games from the folks at the Boston University Computing Group
Nifty Puzzles and Other Amusing Games from Cardiff University, Wales, U.K.
Peg Game Against a Computer at Boston University
Tic Tac Toe at Boston University
Andy Giger's 3D Stereogram Games Site from Australia (for advanced players)
Andy Giger's 3D Stereogram, Version 2 (more difficult)
Winnie the Pooh Stick Game (you need to register to play)
Fun Stuff for Kids at the British Broadcasting Corporation, London, England
Socks, the White House cat, has his own page!
Write to the US President, George W. Bush!
Kids! Write to Bill Gates, Chief Executive Officer of Microsoft/Hotmail!

Viktorina's Museum Picks:
Natural History Museum of Los Angeles
Children's Discovery Museum of San José, California
Children's Museum, Hull, Québec, Canada
Children's Museum of Indianapolis, Indiana
University of California at Riverside, Photography Museum for Kids
Children's Science Village, Paris, France -- En Français
Boston Computer Museum, Boston, Massachusetts
On-line Exhibits at Exploratorium, San Francisco, California
Museum of Science, Art and Human Perception
Atenium - for Kids, at the Finnish National Gallery, Helsinki, Finland
Franklin Institute of Science On-Line (See the Human Heart, learn about Weather...)
Address list of Teddy Bear Museums on 3 continents

Other Interesting Sites For Kids:
Stories written by kids from all over the world!
CyberKids E-Zine, with Music, Stories, and Games for 12 and Under
CyberTeens E-Zine, Same as Above, but for 13+
Tons of Stuff for Kids up to Age 12
Information on Stars, Astronauts, Astronomy, etc.

Sites That Offer Information to Kids
about Health and School-Related Topics:
Health and Emotional Issues Explained for Kids
Help with Topics and Information for School Projects
Games, Stories, Homework Help - Academic Centre for Excellence, Fairhold, NJ