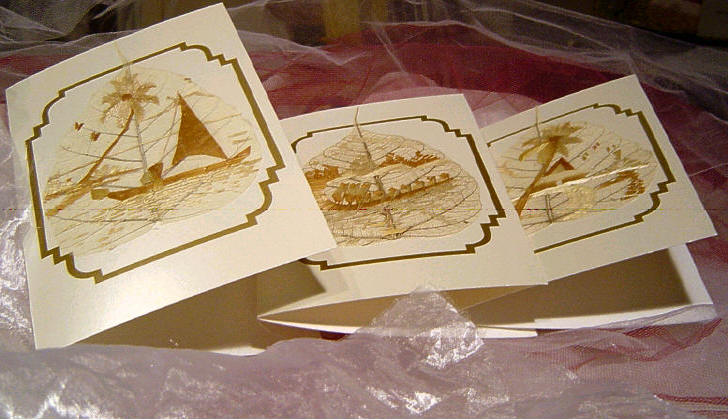 Natural product from India (skeletons of Banyan tree leaves with handmade collage
using dry paddy straw)
are used for the cards.
It is impossible to represent here a large variety of
designs we have. Leaves are placed on a

metallic pearl

card

stock. Leaves could be placed
on the other color card stock. Follow the links on the left and order the color of your choice
The s

ize of the card is 4-1/4 x 6"
The c

ard comes with a good quality, light brown envelope and is protected by
a crystal clear plastic bag.
The card is blank inside, but

a

personal message could be ordered.
It is as much a gift as it is a card.
Card design by Viktorina Savelieva.
To make an order please send an e-mail